Howds! I've been posting here and there to ask for info and advice on that moneypit of a berg I bought a few months ago. Figured I'd better set up a single thread to record the epic journey!
So first of all, I bought a really cheap "easy to fix" non-runner FS650. Went to see the bike with my mechanic mate (neither of us any prior Berg experience) and we decided that worst case scenario we'd just sell it for parts and make the money back.
Bike looked like this when we brought it in (the better looking side):
Soon after we noticed that the engine didn't really fit the frame... few questions here and it turned out somebody stuck a 1999 engine in that 2004 frame - still not sure what cc the engine is! On top of that, the wire loom was butchered.
I managed to fall in love already, so rather than selling for parts as originally planned, I decided to try and source an engine. The rest would be easy, right?
Got this a couple months later:
It's a 2006 model, found it on the UK supermoto forum. It has a slipper clutch and looks breather-mod ready. Also got an FCR40 keihin (not 41).
Time passed, and finally got info that engine was in the frame, wohoo.
It then turned out the rest wouldn't be easy after all: the exhaust didn't match, wrong clutch lever/cable assembly,wrong throttle cables, and we were missing most electrics
I ended up buying the following:
- new CDI with CDI harness (that one hurt)
- used ignition coil
- new (but second hand) wire loom (found a random ad in Finland)
- used Reno exhaust, clutch cable/lever (in Poland)
- ignition barrel (thanks Taffy!)
- few nuts and bolts, engine spacer, throttle cables, fuel cap, and a few other small bits...
- coolant hoses
- + some more bits are on the way still.
Couple more months passed and we are at a stage where we can kinda fire up the engine. The carb is still off the bike though (and seems to be missing the ridiculously expensive hot start button!), some cables still don't have a home etc, and generally most of the bike is lying around the place.
Bike looks like this now: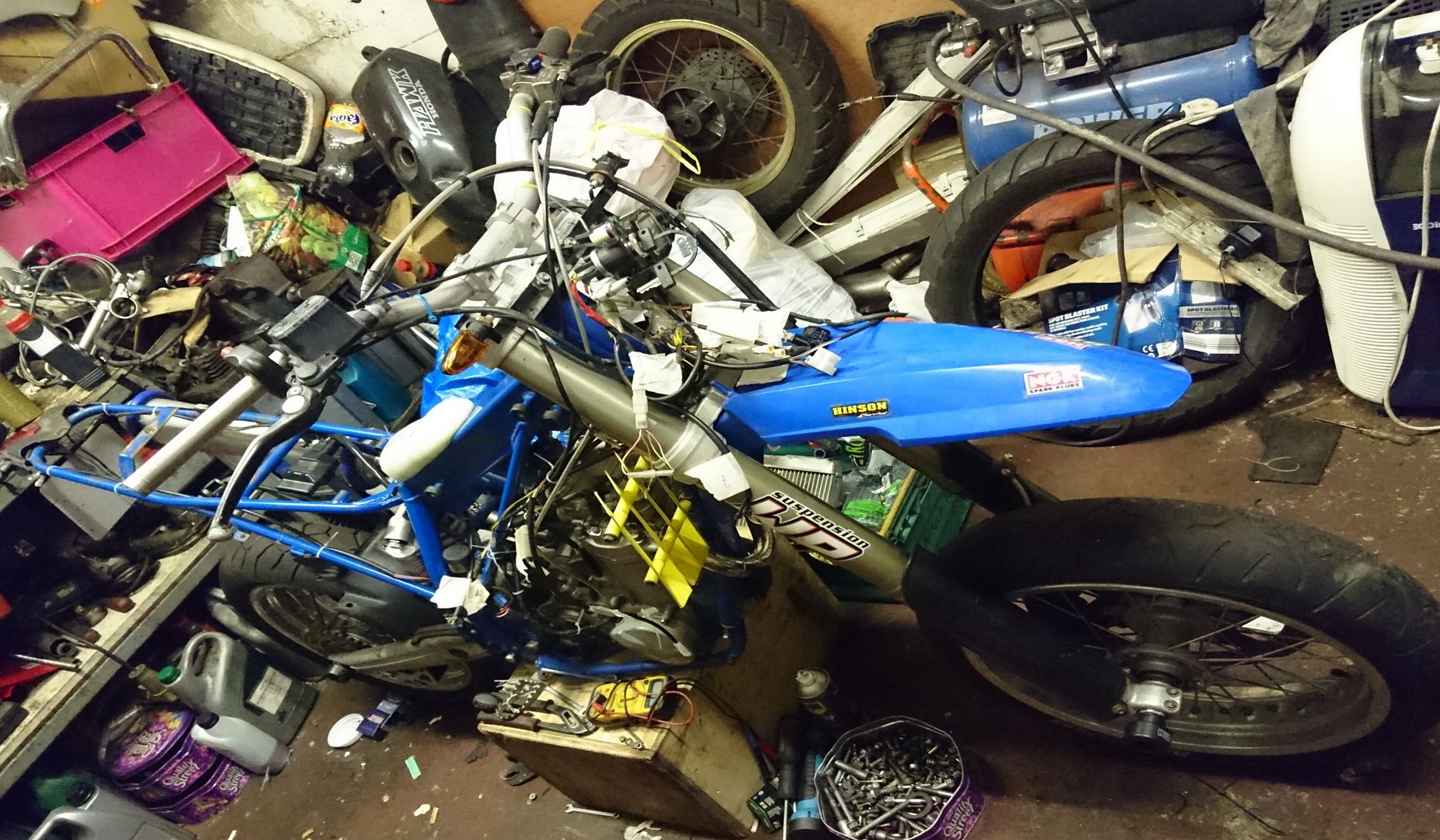 Good news is I have some bits for sale. Anybody up for a working SEM ignition module or a rusty dellorto carb?
Ok, question time, if anybody survived reading through this:
1. See the cables coming out from the speedo? There is a pink one cut just by the white sleeve - any idea what the purpose of this one is, and why would somebody cut it?
2. There's a bit under the frame that looks like ground wires are supposed to be attached to it. Which ones do you have attached there?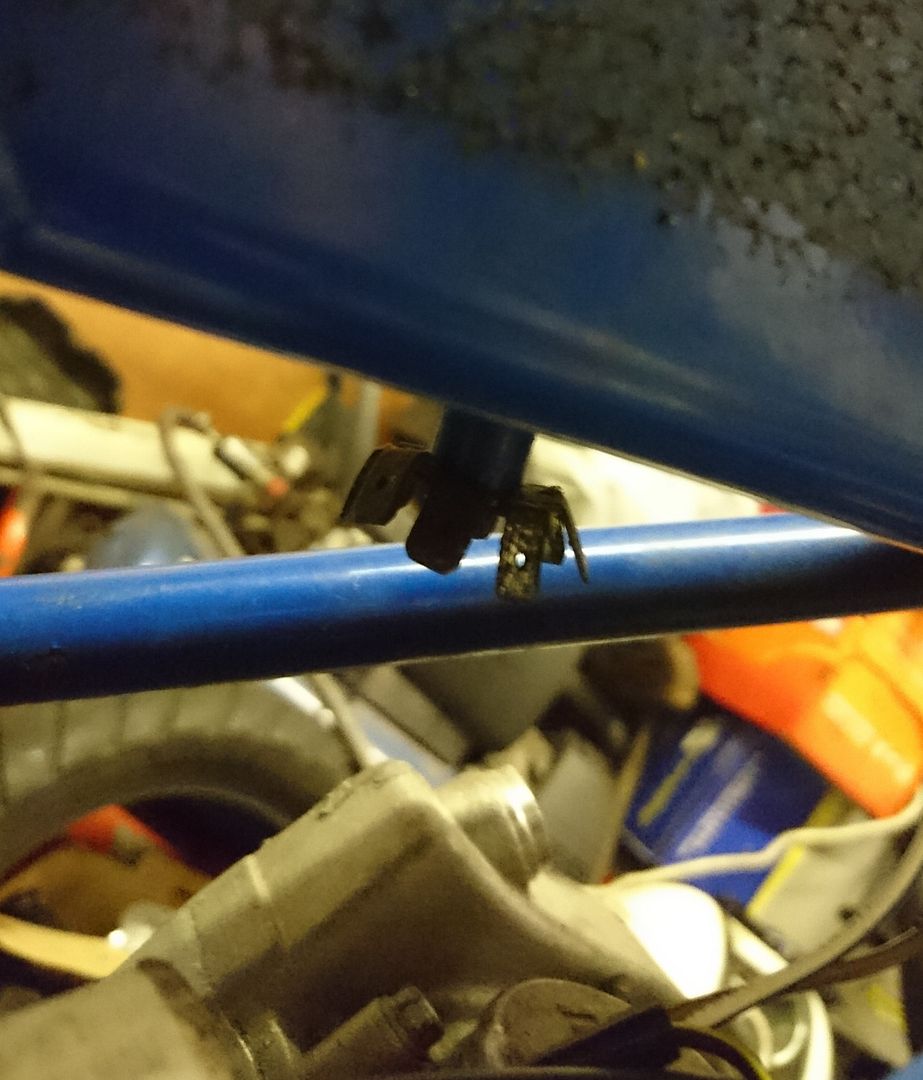 3. what's the easiest option to set up the breather vent, if the one over cam chain has already been blocked off? I am also missing the Y piece breather that goes up to the frame.
Well, that's it, until the next episode!