I ended up making one as I had no luck finding one for sale. Used alloy angle at 1-1/2" x 1-1/2" x 1/2".
It was 1/2" x 1-1/2" x 2" if I recall. I Drew it out and scrutinized it for hours/days on end, then finally hacked it one day.
Hacked = I used a jigsaw, a 4-1/2" grinder/polisher and a power hand held drill to make it.
Somehow, it came out perfect. The disc is centered in the caliper, and all 4 bolts go in easily by hand.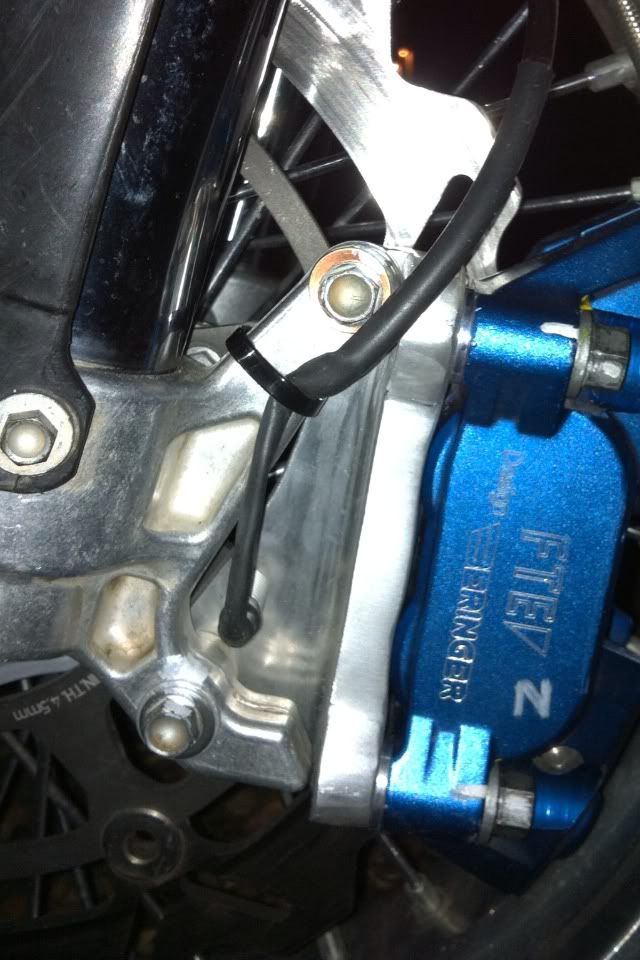 If I had to make one again, I would rather get a block machined to fit and cradle the fork lugs. Bolt going thru the bracket, then the fork lug, then threaded into the back side of the bracket if that makes sense.
It does the job as is though.