hi,
my team mate raced the 09' 450 for some time.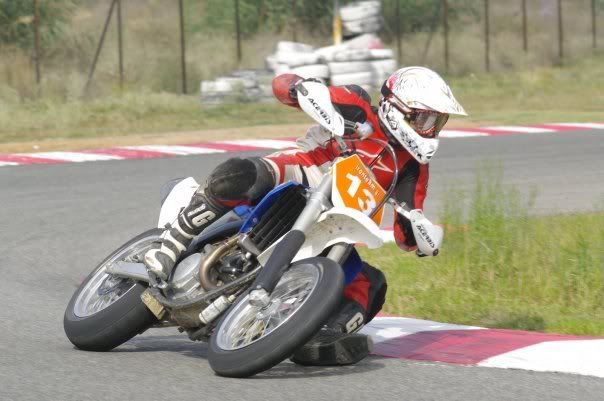 we used complete brembo radial brake system , using the brembo radial fork boot, brembo 4 pot radial caliper and 16mm x 18 radial master cylinder.
suspension lowered - revalved to suit race needs.
front end prooved to be very very unstable at tracks with many kilometers at the end of the straight, so i set the offset to the smaller one (i think it was a 20-22 clamps so i set it to 20) and raised the triple clamps as much as possible.
we also had problems with the rear tire touching the silencer.
engine was a bit dissapointing for this use as it is an enduro engine and not a motocross unit.
we fitted acrapovic slip-on to assist but this engine i think needs more serious mods to become competitive.
generally it had amazing turning abilities, poor engine blast , stability issues and the result is now my team mate rides a 505 xcf ...
as for me i still cant find a match for my beloved bike!