Its been a long riding season for sure. We've taken the RV out 23 times alone, not counting day rides! So making the decision to put the Big girl to rest for the year isn't necessarily a tough decision.
The Husaberg Forum ride helped convince one rider to purchase a new 501 Berg!! Excellent!
Josh decided he wanted an easy ride to break in his new Husaberg. He also wanted to avoid the muddy mountains that have been receiving literally FEET of rain over the past few weeks. So east to the dry desert we went!
We unloaded under the power lines in near perfect conditions. Last weeks rain and now a comfortable 72 degrees.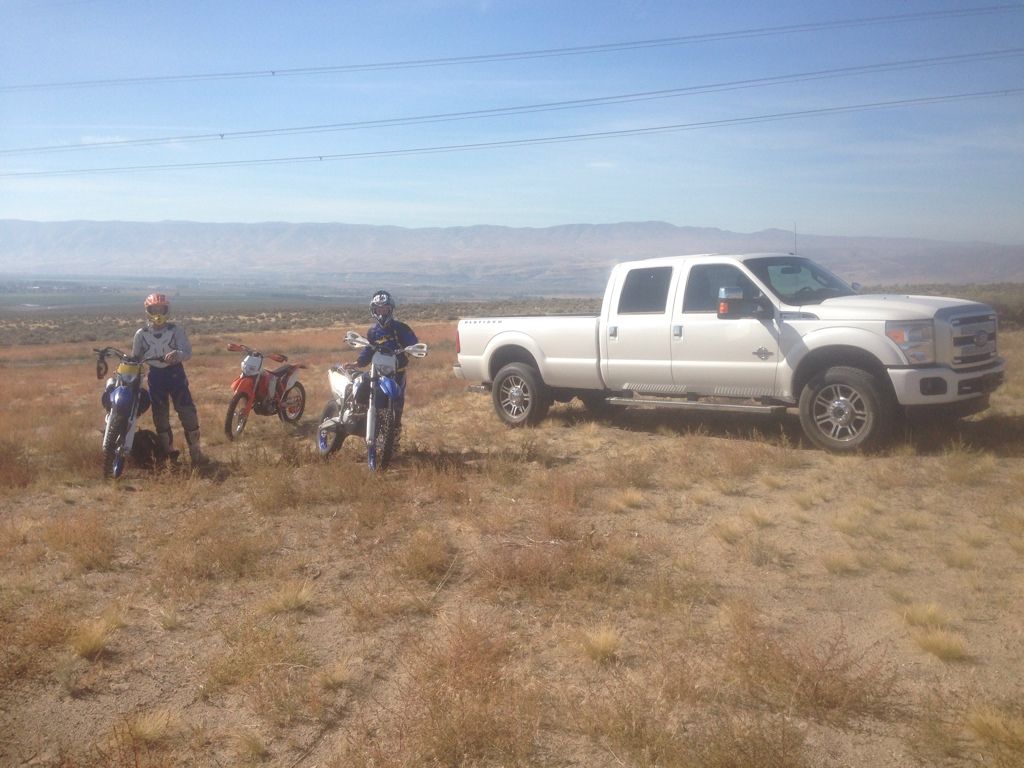 Starting and stopping our way up to the towers at the lookouts, we eventually came to the lookout and Lindsey got this shot of us. The new Berg Herd . . . .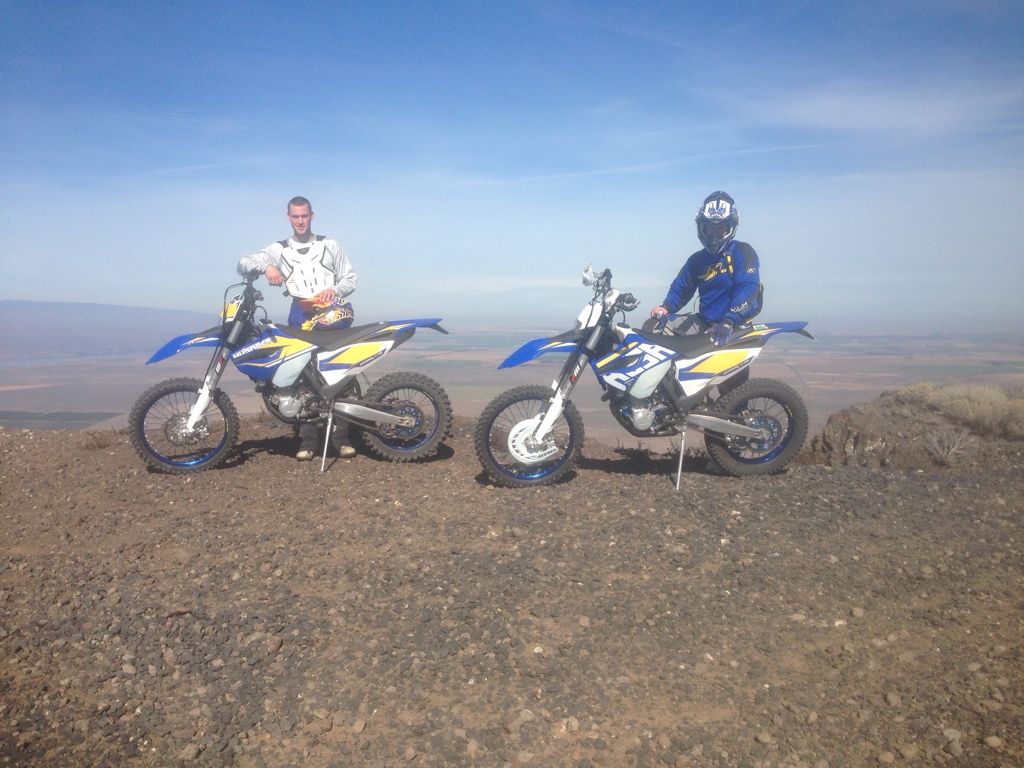 We ran up and down the canyons weaving in and out of the sage brush. Not high country single track fun, but hey, it was 72 degrees, we were with good company, and we were dry! We descended down a ridge, basically a primitive power line maintenance road, when the inevitable happened . . . Josh's new Husaberg met that big brown ball we call the earth! Ouch!
So a break was needed, and further descent of the ridge was ruled against by all.
We headed back up to the upper ridge tops, deciding to take on slower more technical trails. At least as technical as the desert can be. Here is Lindsey playing catch up to Josh. His new 501 instantly made him a faster, smoother rider
We dropped back down to the truck and decided to just simply mess around and work on some techniques. While Josh is a newer rider, he is skilled and on one of the best bikes made
Its very cool to see him make "new to him" techniques work .
At the lot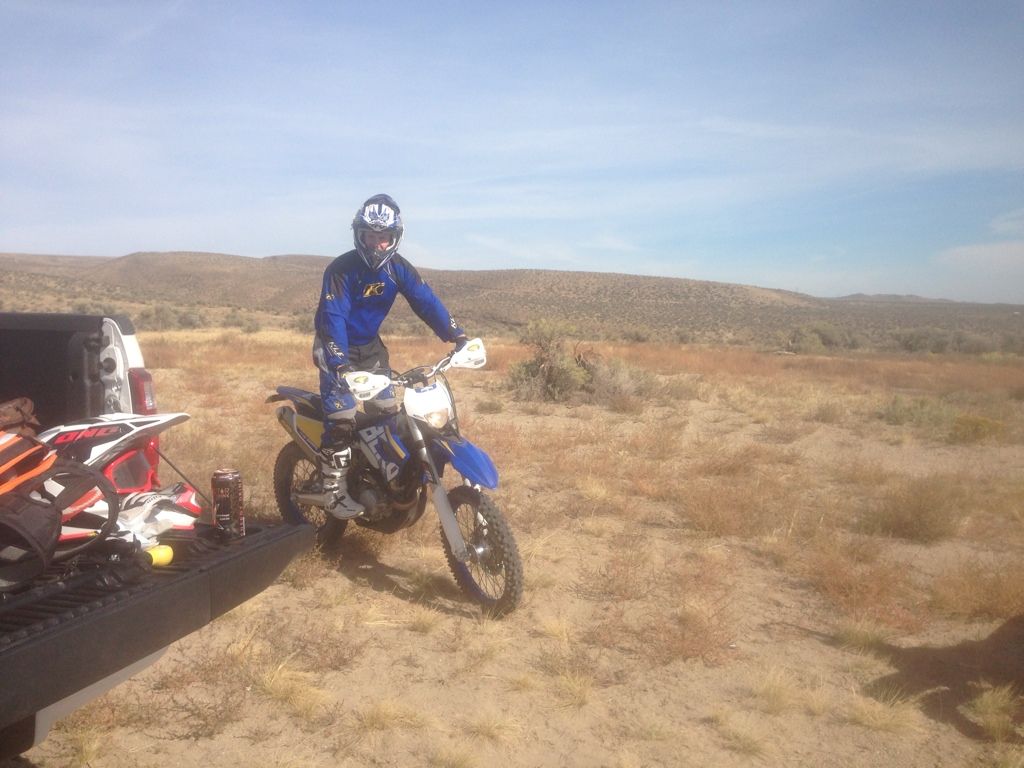 Its been a good long riding season, but with snow flying in the upper elevations its time to start prepping the snowmobiles! See you in the spring in Moab