As we headed east the climate truly changes in just a few mountains ranges. The dryer climate results in open trails, which equates to higher trail speeds. I walked a fine line with my friends, as we needed to keep moving to reach our fuel destination in a timely manner, yet I didn't want them to burn out still 40 miles from camp!
Bergy stops while the crew catches up. This is around 50 miles into the day.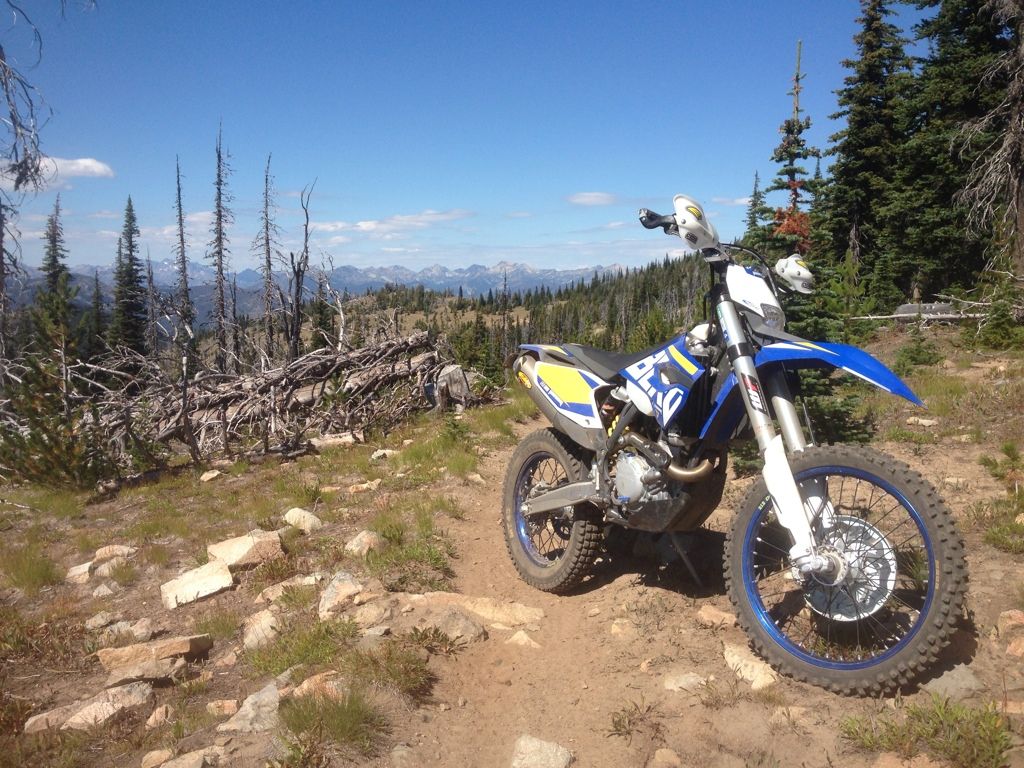 Cougar Mtn. trail dumped us onto a very old fire road. Now after 4:00, we decided to buy some time and jetted down the roads to Ardinvior. Food and fuel!! And oh man was it hot down in the valley floor!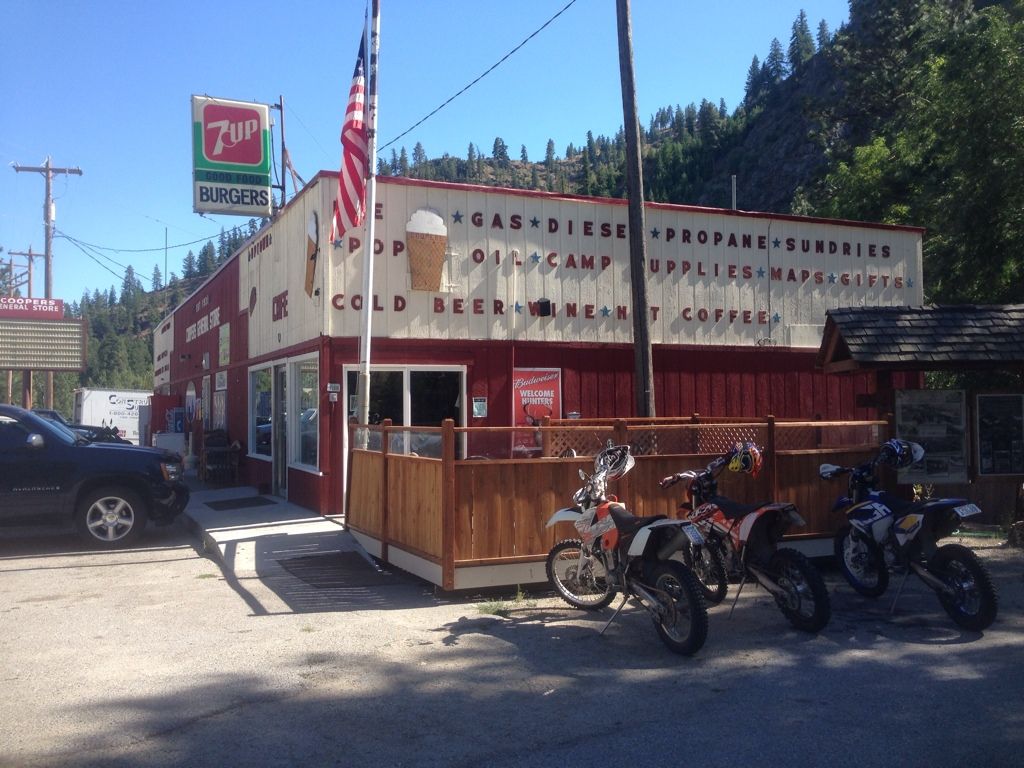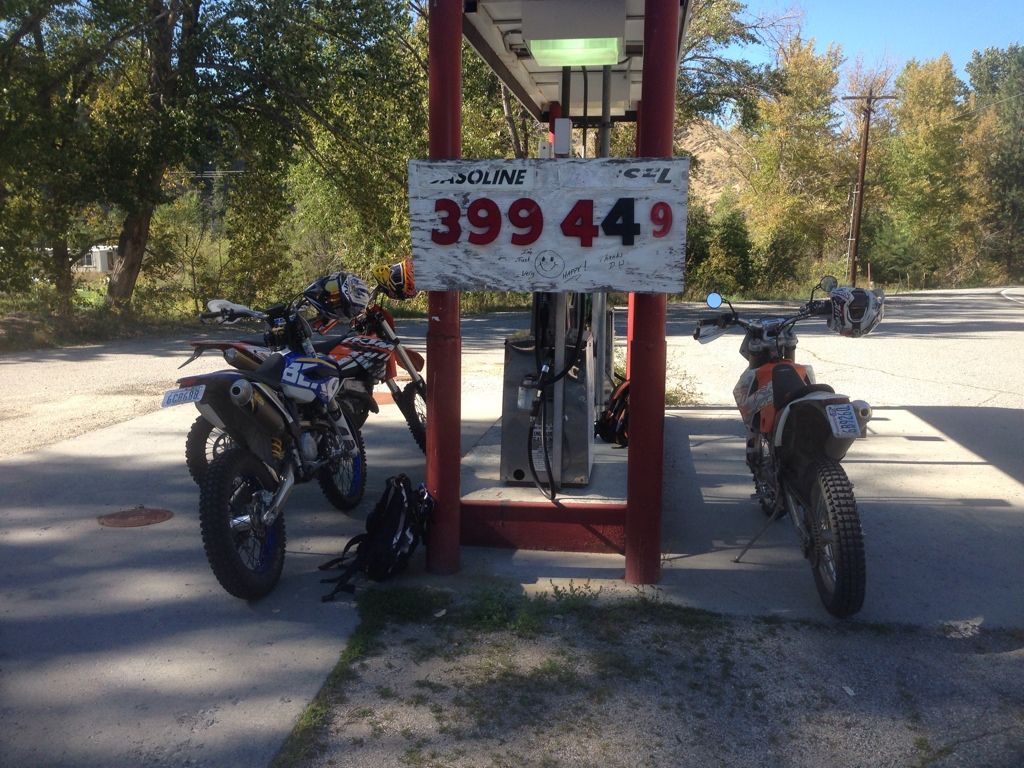 Fuel topped off, and three burgers down, we headed back towards camp. We entered into the Mad River trail, which is a "total commitment" kind of trail. No bail outs here, just 14 miles of single track directly back west!
These series of switchbacks were very tight. More than anything, we were on mile 70 in the heat of the day. The guys were tiring quickly . . .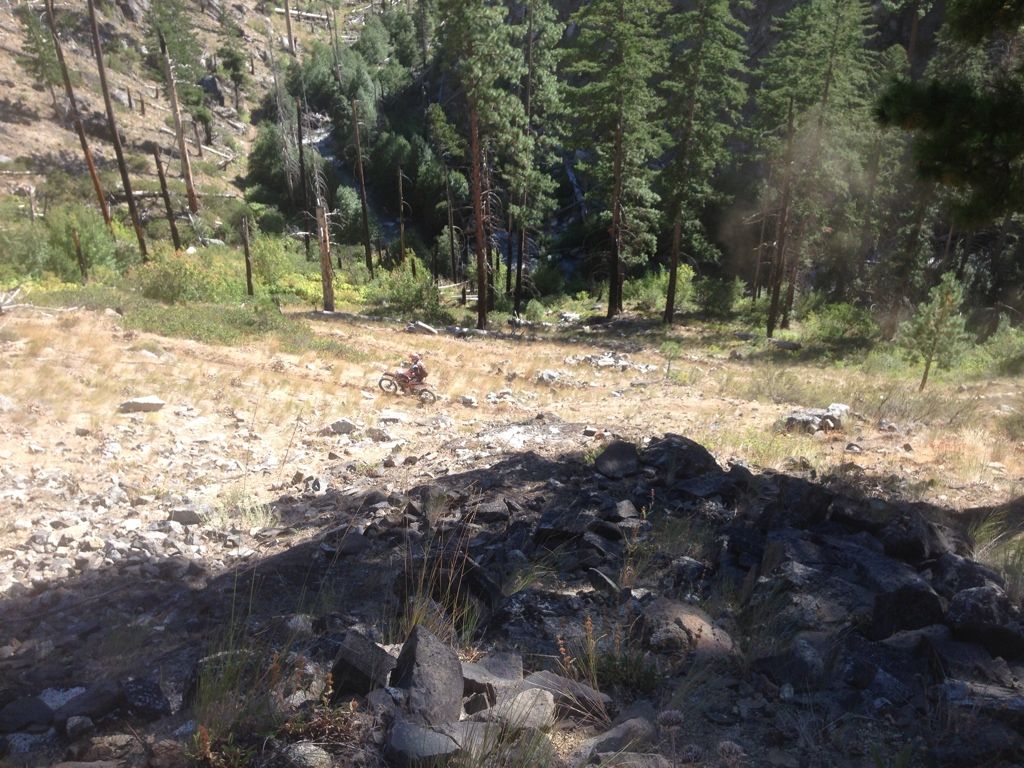 Heading west, and climbing elevation once again, it started to cool off. Why would I not stop to cool off at this creek?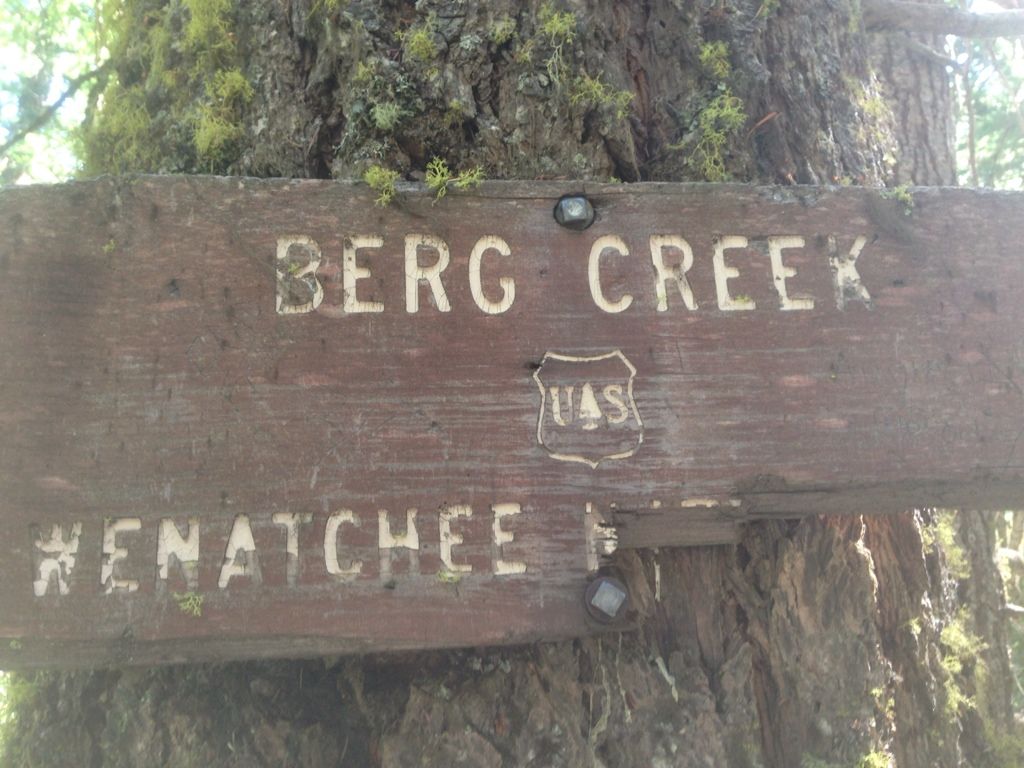 We reached Maverick Saddle now at roughly 5000ft, and the sun was starting to fade. Josh, tired and very cranky, enters the final creek crossing in the wrong spot. The ensuing temper tantrum resulted in rag-doll-man-handling his 250 back out of the creek. This required a quick picture of course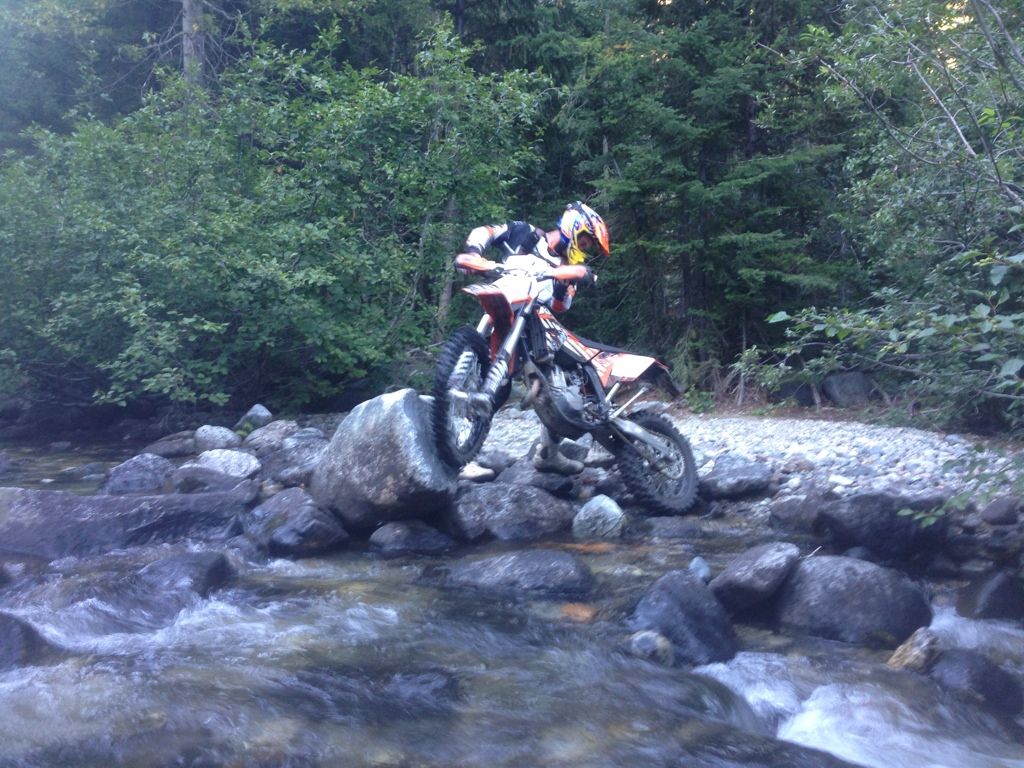 Having crossed the river we were home free, and only 8 miles of road remained.
An 88 mile day necessitates a big BBQ, and many beverages to celebrate!
It was agreed that it was an excellent days ride.