On Sunday the ladies wanted to go for a ride, which meant some of the guys stayed in camp to watch kids. I volunteered to go out with the girls, in case they needed any help on the trails.
It was raining pretty good, so at 6 miles from camp, and three good wrecks later, we headed back.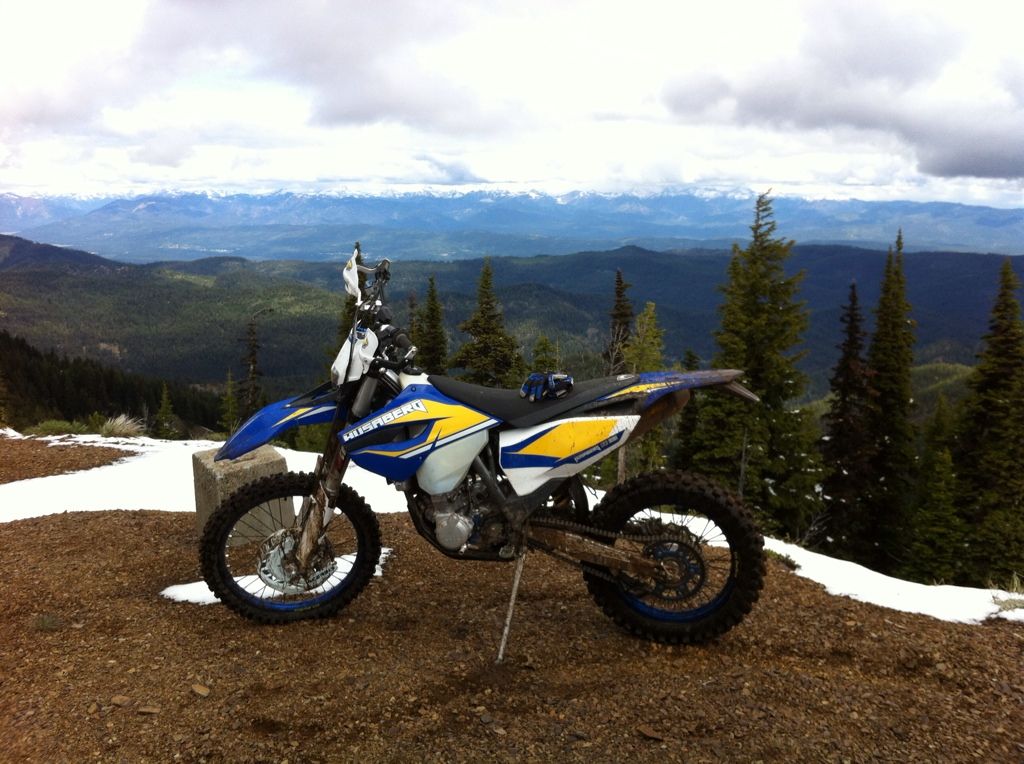 On the way back we encountered a massive wash out in the road. I had remembered it from last year, but it had become much worse this year.
This old drainage culvert was very slick. So this little wreck ensued.
https://www.youtube.com/watch?v=dsIdkkQ0ShM
She did tweak her knee, but was a tough gal and rode herself back to camp.
My turn.
https://www.youtube.com/watch?v=dbeoV5VfnvM
Once back at camp the "dads" were anxious to get their ride time in. They were eager for a challenge, and I knew just where to take them!
This trail is generally considered a "one way". Which would be down of course. . . But looking for a challenge, we headed up the Mine Trail. This hill climb is much, much steeper than the camera makes it seem. Not too difficult when its dry, but with all the rain and melting snow, it was a slippery mess.
https://www.youtube.com/watch?v=xpQyCOdlth4
A great weekend for sure. We are looking forward to the sunshine and still warmer weather.
Nearly June. Better weather, opened trails, and my new Berg, its ON!