I just got back from a four day, 1100+ kilometre ride in Australia's Snowy Mountain region. I was a bit tentative before the ride as this sort of thing is not really the Berg's forte, however it performed absolutely FLAWLESSLY and left a very positive impression on the other guys on the ride.
My pictures can be seen here:
http://photobucket.com/albums/v88/Knope ... eb%202005/
And a ride reports can be seen here:
http://www.dirtbikeworld.net/dirtbike/s ... hp?t=12211
I was a bit concerned at the start of the third day as my bike was running really rough, esp at low rpms, and stalling a lot. It took me a good two hours to work out that I'd left the choke on! DOH! That was the closest I came to having a mechanical issue over the whole 4 days. Not even one bolt came loose. Can you tell I love this bike?
Some of the better photos are: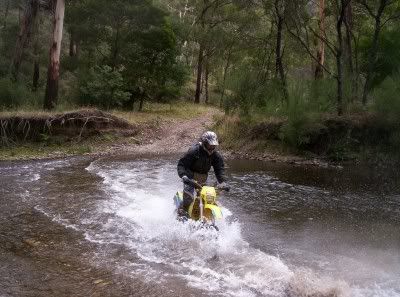 showing how it's done
showing how it's not done (demonstration purposes only!)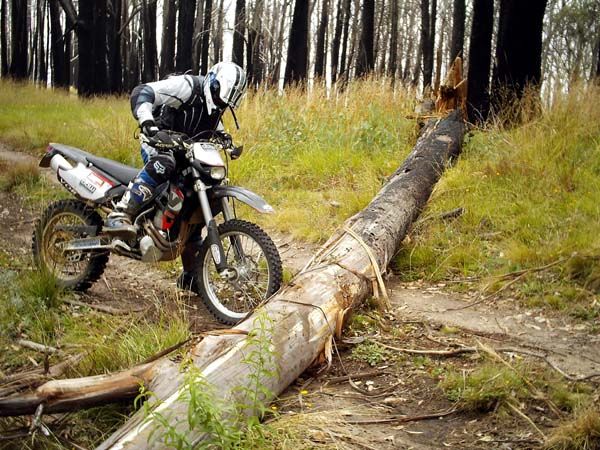 Varadero 1000cc submarine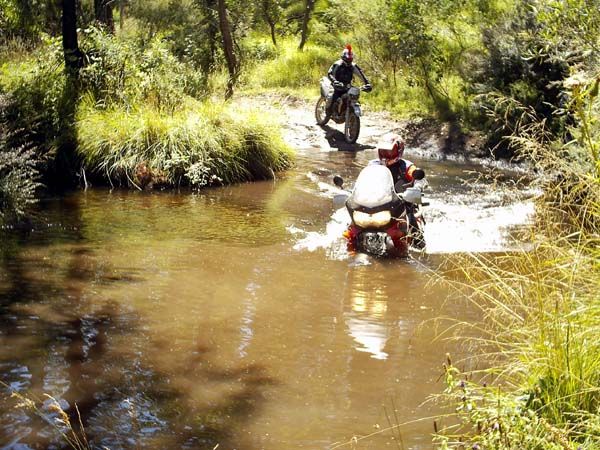 Misty morning out of Dargo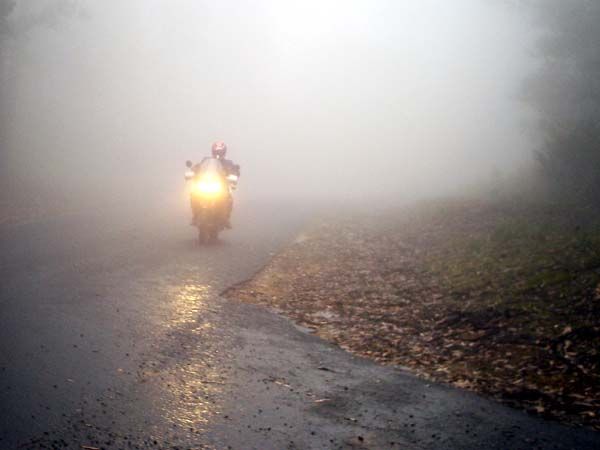 Flowing trails through the fog coming into Grant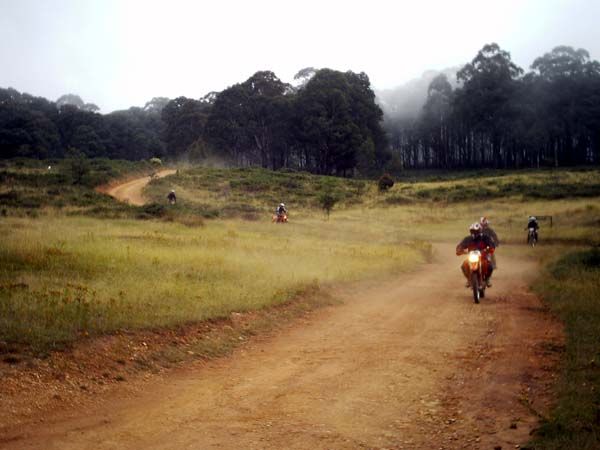 Crossing the Dargo river (i think)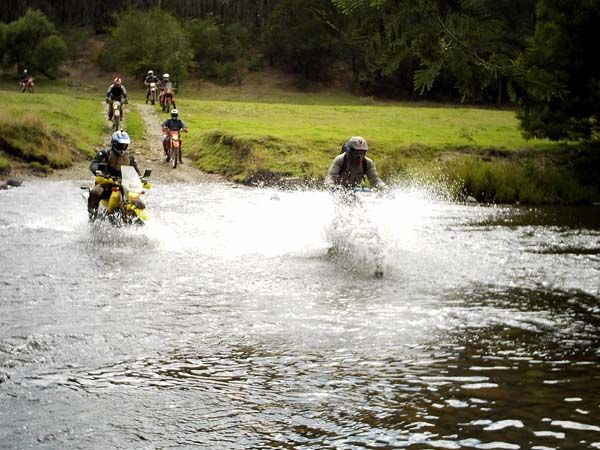 Creek crossing #4325123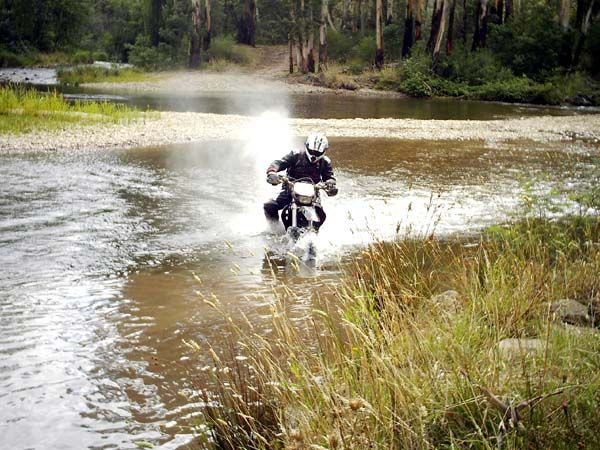 Views from the top of Mt Buller
The trails just kept on comin'
Some places were worth stopping for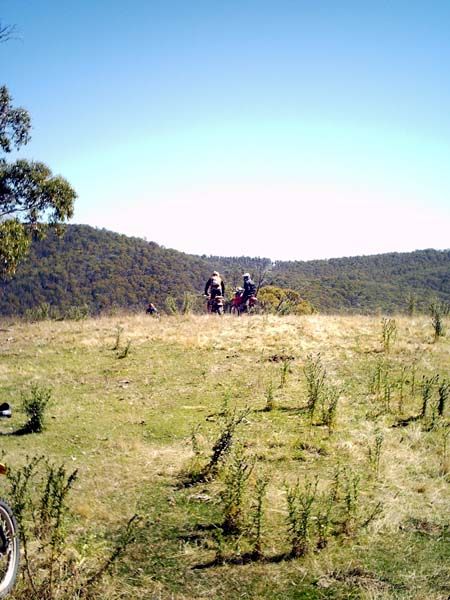 Having fun in the twisty's