hey lads i know i'm a bit slack in shareing these photos,but better late than never.
we've done half dozen day rides since, but this is a little more special, since its not every day we get to go there.
we done this ride to fraser island at the end of july.
this is our little neck of the scrub,in relation to the bigger picture.
anxious wait for the barge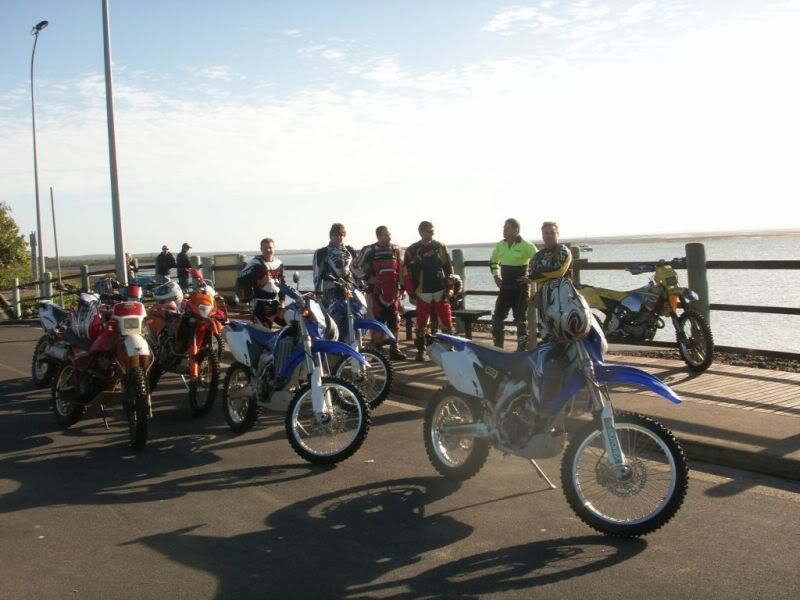 40 min trip on the barge.
quick breather & photo snap at dilli village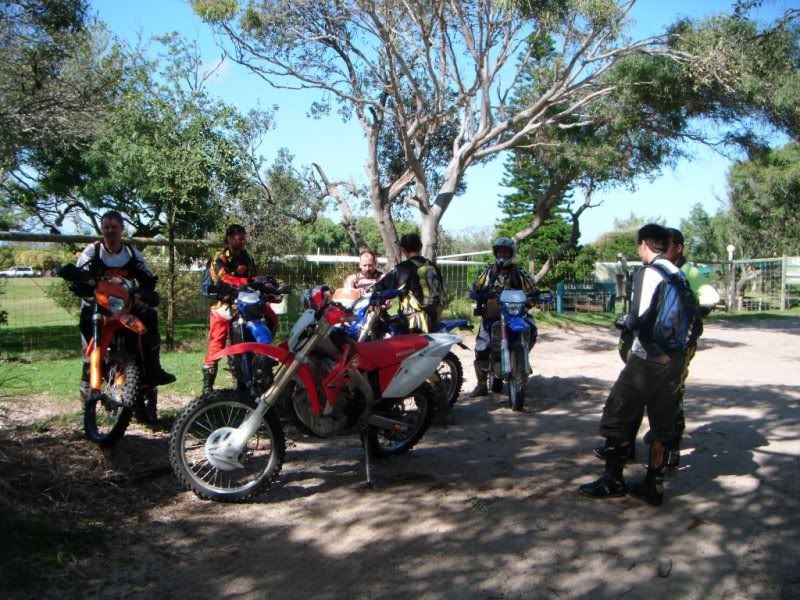 native wildlife along the way
jay doing a log crossing.
this bloke is the king of log crossings & will jump off almost anything that tickles his fancy.
starting out on day 2 at orchid beach pub/servo
quick sand!!! beware
[img]http://i556.photobucket.com/albums/ss7/weed68/bike%20ride%20photos
jason come for a bloody good face plant cutting loose on this sand blow up past ocean lake.i wish i would got it on video.it was a bloody beauty.luckily he came out of it ok.only leg bruising from the handlebars & a faceful of sand/Copy2offraserislandjuly10motorbike020.jpg[/img]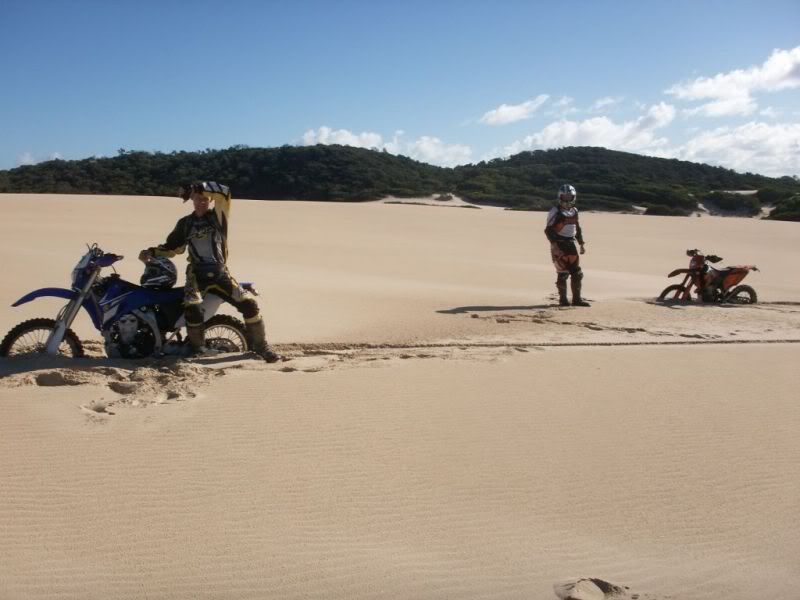 [IMG]http://i556.photobucket.com/albums/ss7/weed68/bike%20ride%20photos
john on the gasser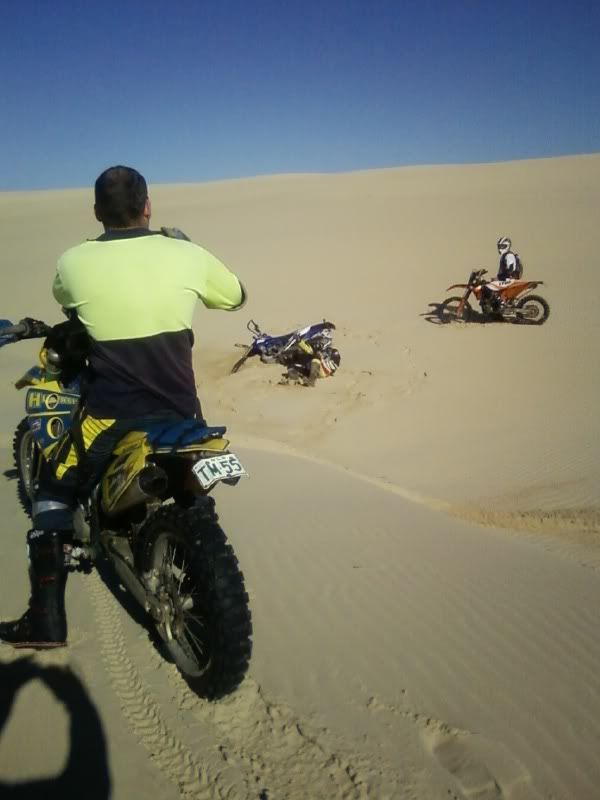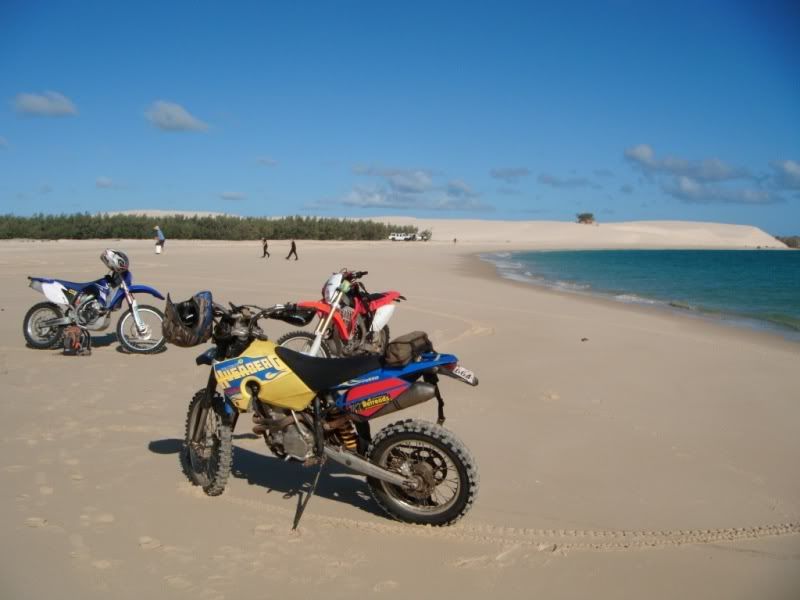 "wal the wildman" proud as punch to make it to the tip of sandy cape
end of day 1
wal "getting the feel"on webbys beast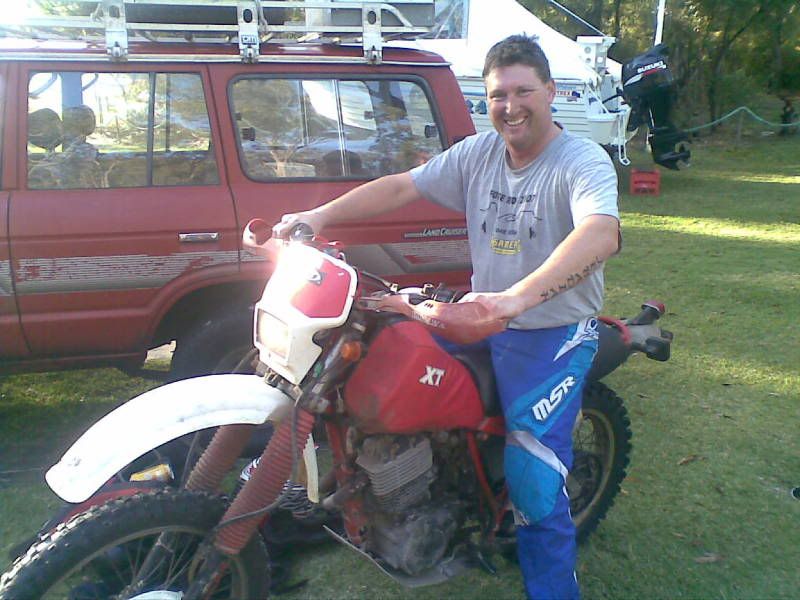 on the kingfisher barge on the way home
lots of good memories,but unfortunately we all got lost in the moment & forgot to take pictures or action shots for most of the ride.i had a aldi video cam stuck to my rear mudguard but unfortunatley it crapped itself by the time we got to the outside beach.
i rode sweep for most of the trip till the berg swallowed the carby slide plate late on day 2,then i had to ride my cousins crf back home.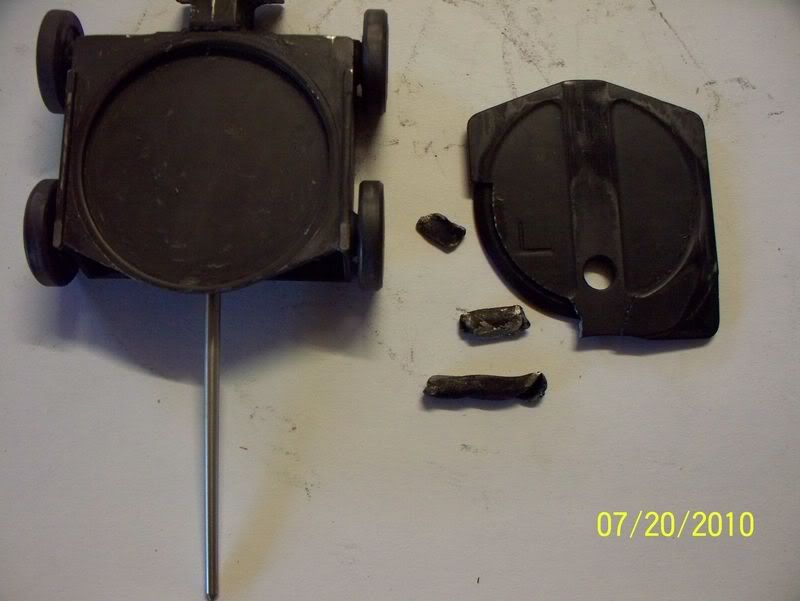 george was a funny bugger on the 426.he must of went over the bars 7 or 8 times in the soft sand on the saturday, and i recon he would have saved it "just" & i mean just!!!! probably another 7 or 8 times.
some of the most out of control wicked fishtails that i have ever seen!!
he went over the bars right where all these tourist buses where parked & having lunch at indian head.
all these chickies came rac'en over flat out thinking he was dead.
he was alright,...a bit slow... but alright
i stacked the crf when i 1st rode it ,about 3 times in about 3k's ,but fortunatley, only goannas & dingos were the only spectators
anyway all good.....till next year & we will do it all again.
if any of you berg people want to come on this ride next june/july you are all quite welcome,just get in touch & we will go from there.
cheers ..weed..