Hello dear community.
My name is Julien, I'm from France and I'm 34 year old.
I lately bought a Husaberg 400FE from 1997 and I'm trying to fix it.
I came here in order to find some advise or information regarding my new sexy bike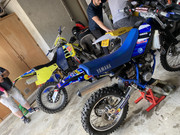 The engine been rebuilt in 2012 (nickasil), new piston in 2014. The bike has been used for 20hours until a screw from the valve lifter fall into the lower part of the engine. The Crank shaft been folded by the blocked gear. To resolve that, the former owner replaced the bottom of the engine but the engine has never start since he made it.
Here I'm with all that stuff and I il try to recover this engine
Sexy bike naked :
(Cleaning of the carburetor, set up of the valves, unblock of the gearbox : I totally don't know why I wasn't able to change gear)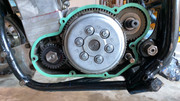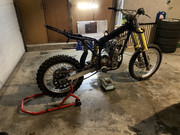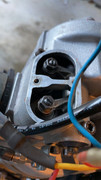 I have heard that the ignition may be setup on this bike? Do you have any advise to how to proceed please ? Also I m looking for the tool to remove the ignition disk. (If you have the reference please ?
)