Hi all, I picked up this 2007 FE 450 for a steal off an old guy. 90 Km on the clock 3 hours! Practically brand new.
I put more kay's on the thing on my first ride than it's had in the last 7 years! Yes that's the original rear tyre when I got it home.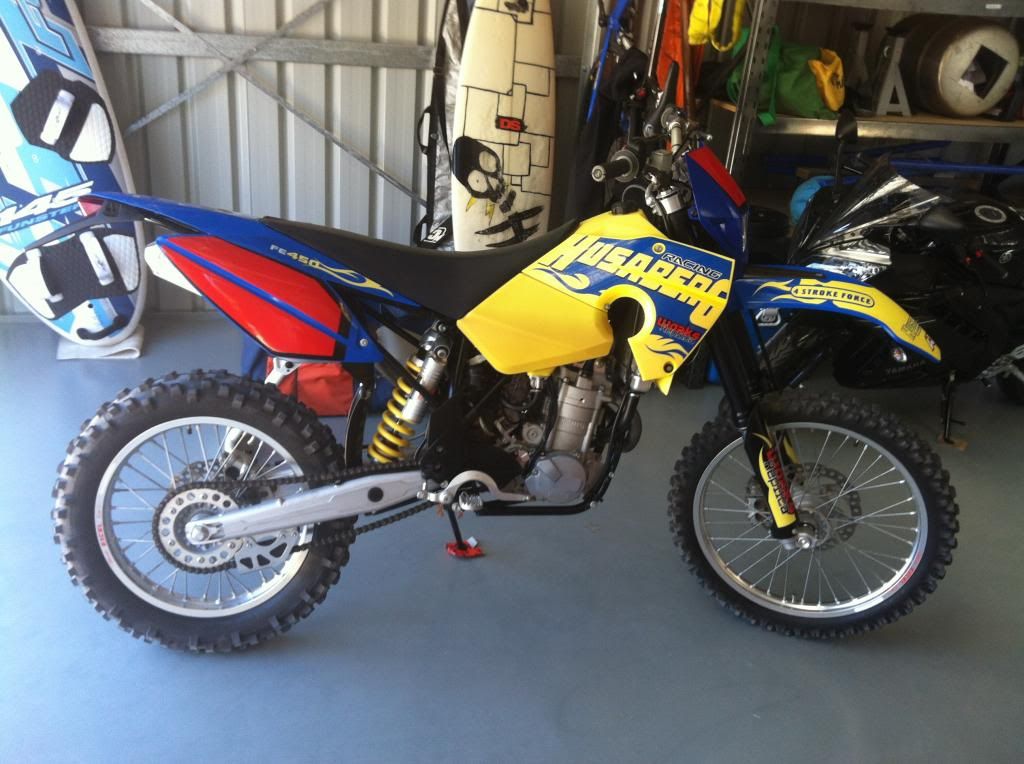 So far I've fitted 14 / 50 gearing
Radiator guards
Front disc gard
A set of solid handguards
KTM 18-20 adjustable triple clamps in 20mm position
Cut down and modded vtr 1000 sp2 Honda muffler
Homemade speedo bracket
Silicone rad hoses (removed T stat)
1.8 bar radiator cap
2014 KTM front plastics inc home made adaptor brackets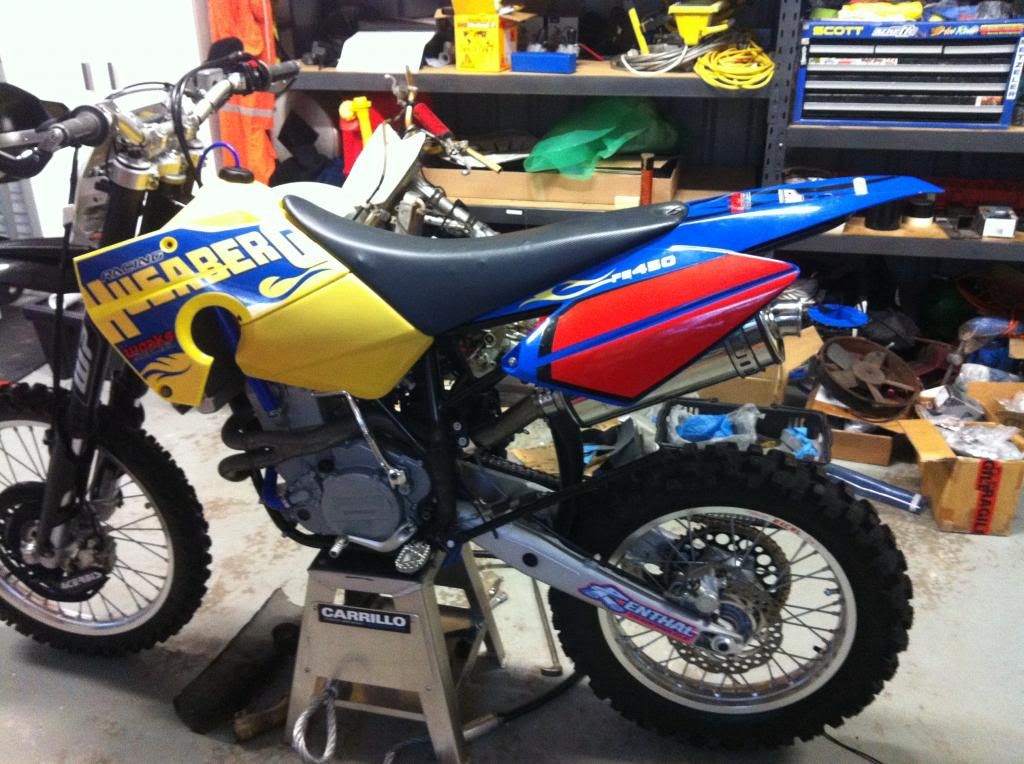 Future mods happening soon will be homemade bashplate.
Homemade alloy fuel tank (slimmer than stock)
New plastics to keep the stockers looking good for resale.
New seat foam and cover.
Some backyard suspension work.
Other than that it'll just be plenty of riding / racing and enjoying being back on a bike again especially a berg, loving it