Hi all,
was out on the bike on Sunday and noticed an intermittent "chinking" noise. After a few hours riding it bogged down on me and eventually cut out and refused to start.
Pulled the plug out and it was soaked so stripped and cleaned the carb to start with, no joy.
Gave Taffmeister a call and he recommended pulling the rocker cover to have a look. Low and behold, there it was.
I've snapped both inlet tappets and the inlet rocker arm is stiff (collapsed bearing?). Also noticed the inlet rocker appears to be missing a bearing... Cant' visibly see any shrapnel which is worrying, may not have even been there in the first place.
Are these prone to snapping tappets?
Cheers
***EDIT***
Upon further inspection, I have found what appears to be the missing bearing. Unfortunately I've only managed to recover around an 1/8th of the outer casing. What would be the best option from here, i.e. flush the engine out or strip and rebuild?
[IMG]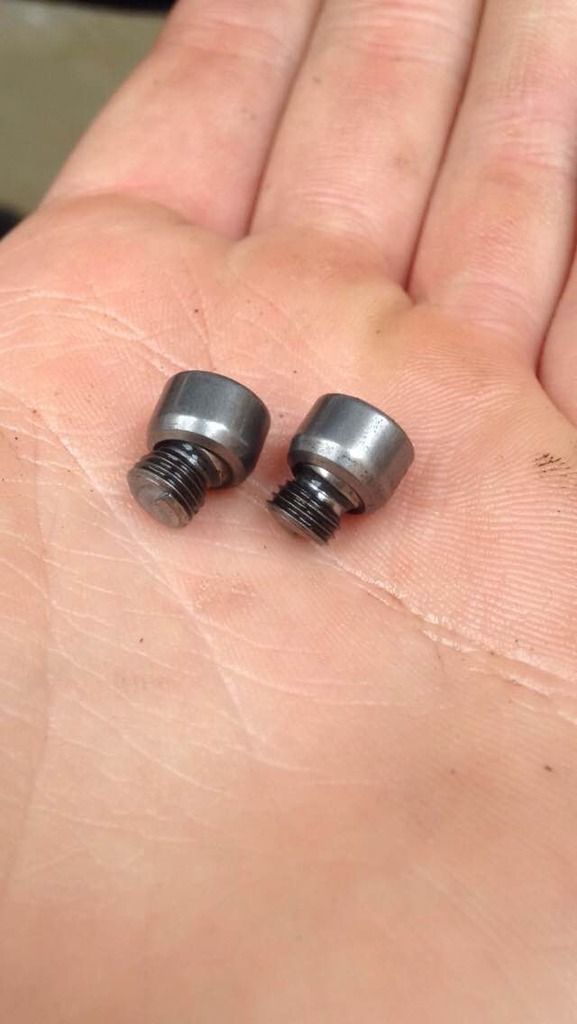 [/IMG]
[IMG]
[/IMG]
[IMG]
[/IMG]