i have good results to report with the KTM ATV DVSK.
I pulled the rocker arms out of my 550 engine to put in the 650, as the 650's ones had the bearing pins welded. Yes, welded... It cost me $80 to have them render them useless after those bearings wore out.
So, ~125 hours of use on the 550 since I did the valve springs, timing chain. I swapped the cam follower bearings out on the rocker arms. A chain tool pops the pins out of the rocker arm, and I used a punch like this to secure them:
This is an old pic... I'm going to try and make a ring punch by drilling a divot in a drift. I'll test it on my worthless rockers with the welded pins and the old pins that came out of the good rockers.
Not that this way is bad or anything, just think I'd like to do it the same as the factory, although they might use a press?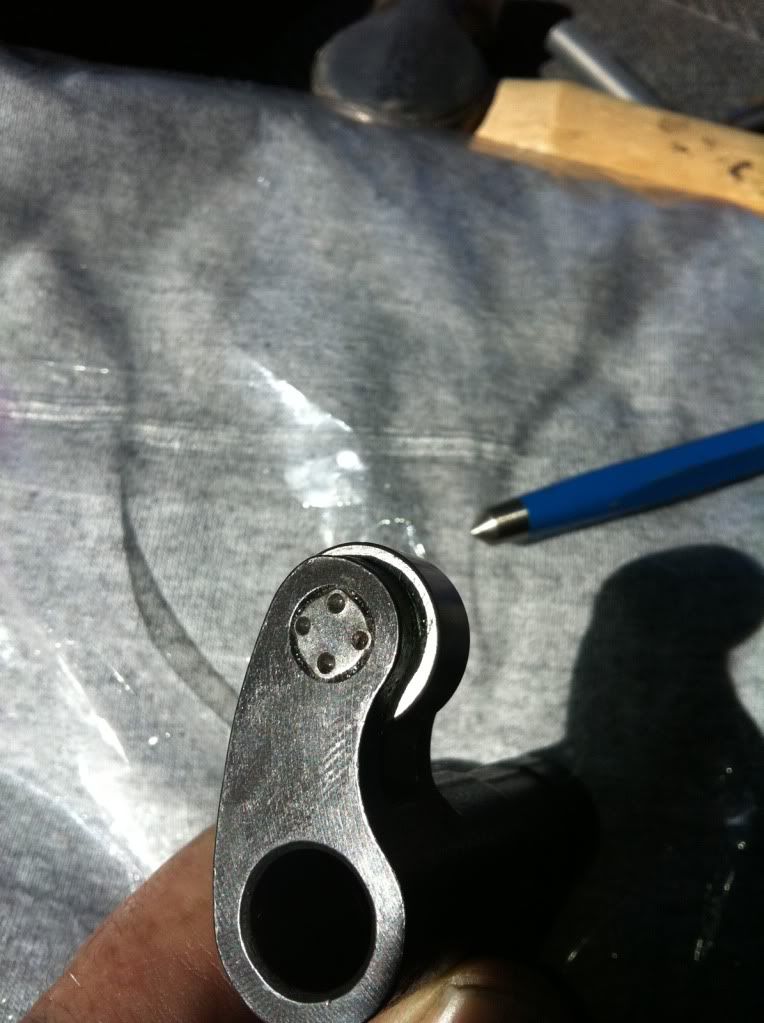 Where was I?
Oh, results.. After 125 hours I measured the pins where the needles lie. I could see some wear on the bottom of the pin. The 125 hour pin was .001" smaller than the new pin.
I set the endplay right on the rockers, adjusted the valves with the 1/8 turn method, using a very light touch when "lightly seating" the screws. *done every 30 or 40 hours.
Every valve check, before and after adjusting, I have grabbed the rocker and physically lifted it up and down to check that it has slight amount of slack. It always had a minūte amount of slack before and after.
I used Rotella T Dino oil exclusively at 7-10 hour intervals.
It seems that the dual springs do give the cfb's an easier time.