yes I still have them but they are weird in another way!
I think when something is 90s it should look 90s!!!
but I do like these as you say, they are nice but Blackbird will only change little things and the originals came along and we decided to focus on those....
they are not selling that well to be honest. if I had the time I would like into why but I must trust my staff to do their best for me:
and the other side. we had to send that lower decal back and get it moved 10mm. now it is yellow yellow!!
the problem is things like this front mudguard decal, they never made it to fit nicely so I make little cuts in them so they lay flat. look closely and you can see it.
the lower tank decal has gone yellow very very quickly.
by the next year: 1999 Husaberg stopped putting decals on any surface of the fuel tank....it was too much trouble!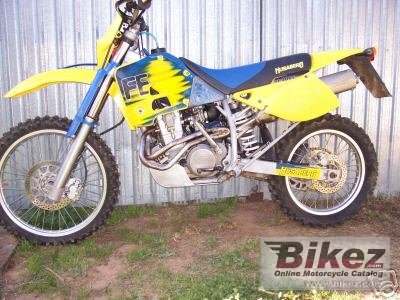 cheers
Taffy