Hey guys!
I've been searching for a replacement for my 08 KTM 690 SMC for a long time. I have ridden and owned a ton of SM bikes and nothing really compared to the massive torque of the 690. This spring I rode a buddies FE570 and was hooked. After a bunch of searching I picked up a MINT 11 FS570. 90 Hours and babied. Any suggestions for first mods? It's already got a slip on and the competition map. SAS deleted.
After a first ride I have a few gripes. Its is way under sprung for me and steers like a truck. I've got a set of Black 560 SMR forks to build and throw on.
I've also got a set of Red Baron 12mm KTM triples. Anyone know if they'll bolt on? Do I need to replace the steering stem with a Berg unit?
The stock gearing sucks. 38 Rear. Bumping to 44T rear.
Front brake is fairly soft and has no initial bite. Swapping pads and bleeding to see if that fixes it.
Fan kit on the way
Finally throwing on a set of Warp 9 forged rims to get me a 5 inch rear rim
Is there any current options for a head pipe?
After a quick clean up: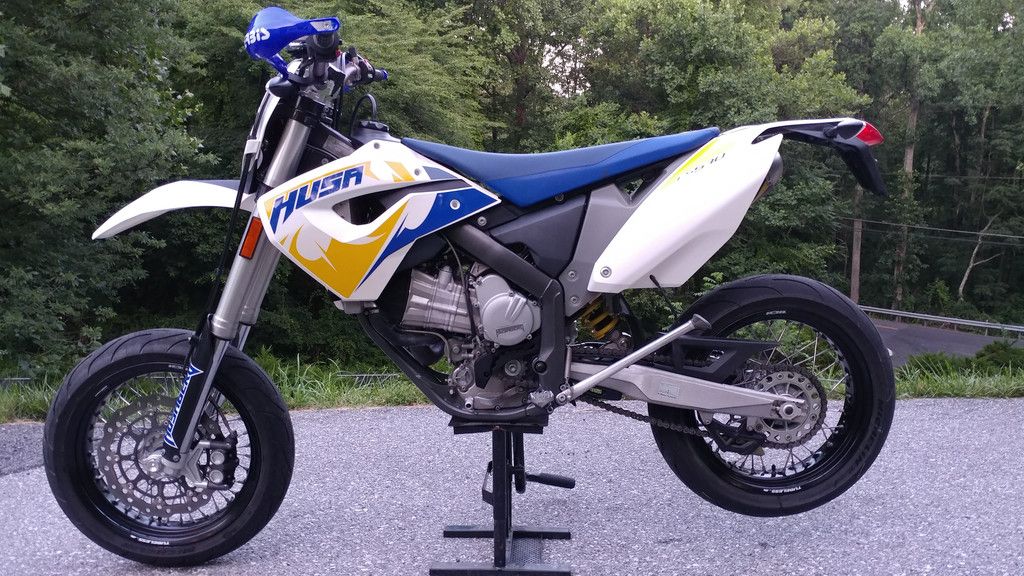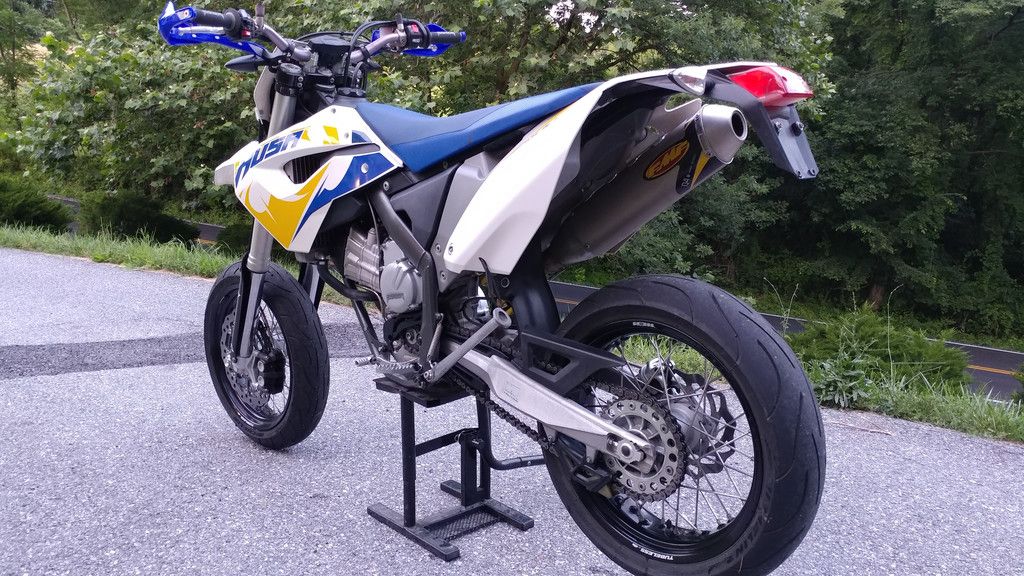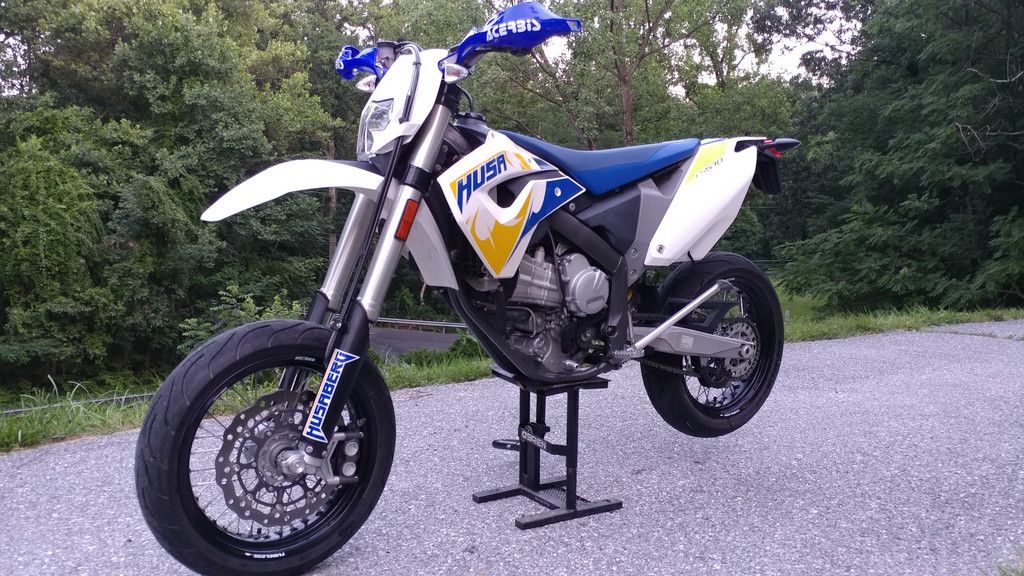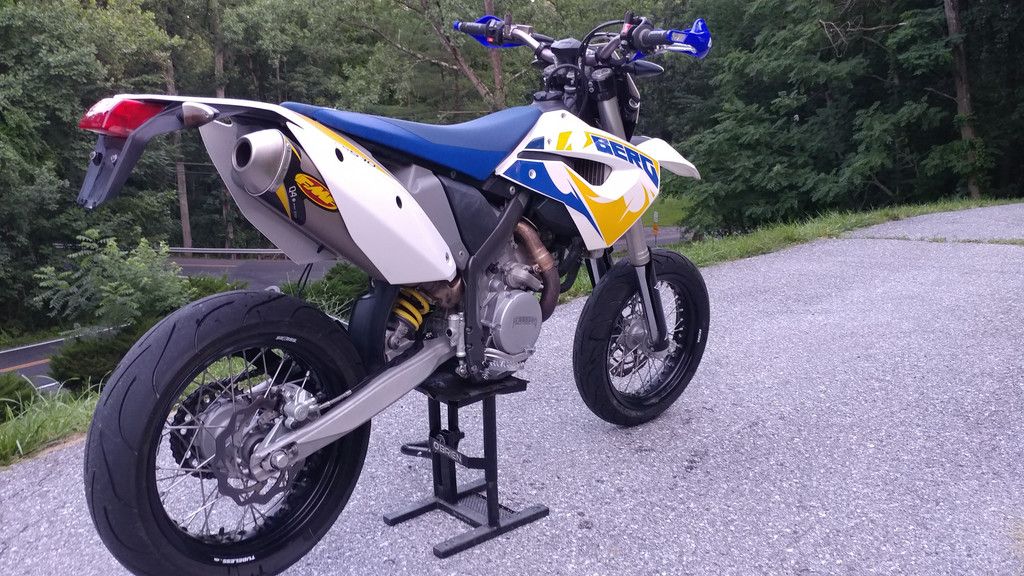 First Mod: Ditching the stock tail light/ Tag bracket. I've had a similar integraded unit on my 08 690 for years. Great unit, plug and play OEM connectors. Tail light, Brake light, Turns, and tag light.